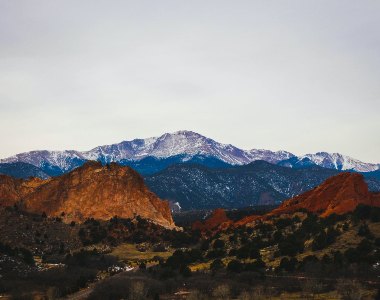 Perched majestically in the heart of Colorado, Pikes Peak stands as an iconic sentinel of the Rocky Mountains, beckoning photographers from near and far to capture its breathtaking beauty. This prominent 14,115-foot peak, often referred to as "America's Mountain," offers a wealth of photographic opportunities, from stunning landscapes to dynamic weather conditions. In this article, we embark on a visual journey through the lens of photographers who have explored the wonders of Pikes Peak.
Awe-Inspiring Landscapes
Pikes Peak presents photographers with a diverse and ever-changing landscape that is both challenging and rewarding to capture. Here are some of the picturesque scenes that await:
Alpine Meadows. During the summer months, Pikes Peak's lower slopes come alive with vibrant alpine wildflowers. Photographers can capture the striking contrast between the colorful blooms and the rugged mountain terrain.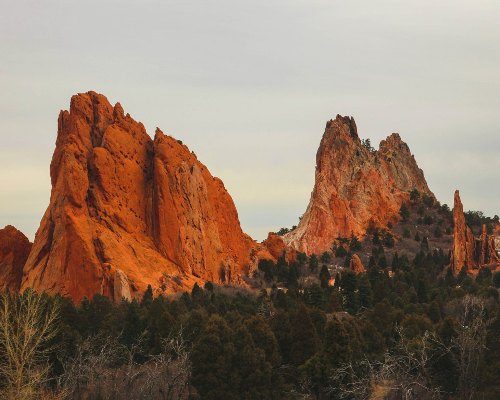 Autumn Splendor. Fall transforms the landscape into a tapestry of reds, yellows, and oranges as the aspen trees that blanket the mountainside change color. This is a prime time for capturing the breathtaking foliage.
Winding Roads. The Pikes Peak Highway, a scenic toll road that ascends the mountain, offers numerous opportunities for capturing winding roads, hairpin turns, and the sense of adventure that comes with the journey to the summit.
Weather Dramas. Pikes Peak's high elevation means that weather conditions can change rapidly. Photographers have a chance to capture dramatic cloud formations, swirling mists, and sudden snowstorms, adding an element of dynamism to their shots.
Sunrise and Sunset Magic
Sunrise and sunset at Pikes Peak are truly magical moments for photographers. The soft, golden light bathes the mountain in a warm glow, creating an ethereal atmosphere. Capturing the sun as it rises or sets behind the peak can yield stunning silhouettes and striking compositions.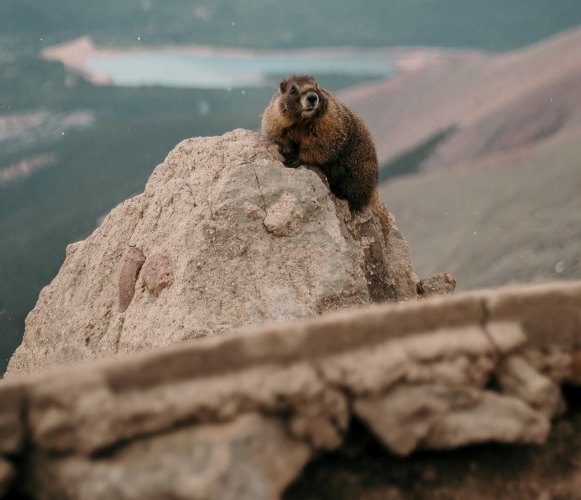 Wildlife Encounters
Pikes Peak is home to a variety of wildlife, including mule deer, bighorn sheep, and yellow-bellied marmots. Patient photographers may have the opportunity to capture these creatures in their natural habitat, adding a sense of life and vitality to their images.
Night Sky Photography
The high elevation and relatively low light pollution around Pikes Peak make it an excellent location for astrophotography. On clear nights, photographers can capture the Milky Way arching over the mountain, providing a glimpse into the cosmic wonders above.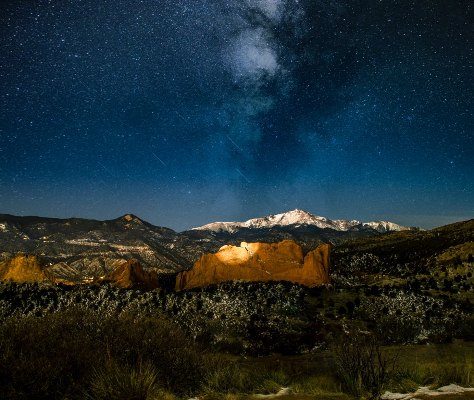 Challenge and Preparation
Photographing Pikes Peak comes with its own set of challenges. The high elevation can affect both photographers and their equipment. Here are some tips for a successful photographic expedition to Pikes Peak:
Acclimatize. If you're not accustomed to high altitudes, take time to acclimatize to the elevation before embarking on a photography expedition. This will help you avoid altitude sickness and ensure a more enjoyable experience.
Weather Preparedness. Be prepared for rapidly changing weather conditions. Pack layers, including warm clothing, even in the summer, as temperatures can drop quickly at high elevations.
Equipment. Ensure your camera gear is in good condition and capable of handling the elements. A sturdy tripod is essential for capturing long-exposure shots and stabilizing your camera in windy conditions.
Timing. Plan your photography trips to coincide with the best lighting conditions. Sunrise and sunset are often the most photogenic times, but be prepared to arrive early and stay late.
Permit and Access. Check if any permits or access restrictions apply, especially if you plan to visit specific areas or trails within the Pikes Peak region.
Safety. Safety should always be a priority. Let someone know your photography plans and estimated return time, especially if you're venturing into remote areas.
Capturing the Essence of Pikes Peak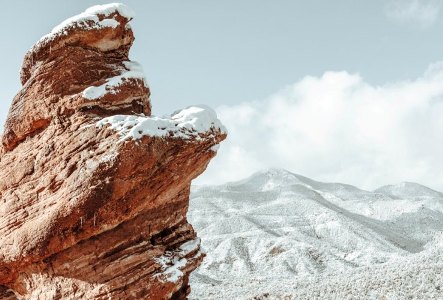 In conclusion, Pikes Peak is more than just a mountain; it's a photographer's paradise where nature's beauty, dramatic landscapes, and ever-changing weather conditions converge to create a canvas of visual delight. Whether you're an aspiring landscape photographer, an astrophotography enthusiast, or simply someone seeking to capture the awe-inspiring grandeur of the Rocky Mountains, Pikes Peak offers an array of photographic opportunities that will leave you with lasting memories and breathtaking images. So, grab your camera, embark on the journey, and let the beauty of Pikes Peak unfold before your lens.