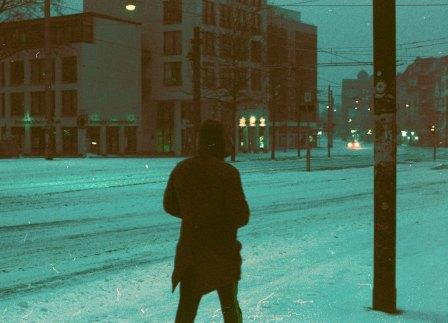 Old movies, often referred to as classic films, have an enduring allure that continues to captivate audiences decades after their initial release. Their appeal transcends time, offering a unique and cherished cinematic experience. In this article, we explore the beauty of old movies, shedding light on the qualities that make them timeless and cherished by generations of film enthusiasts.
Historical Significance
Old movies are time capsules that allow us to glimpse the past. They offer a window into the society, culture, and values of the era in which they were made. Whether it's the fashion, technology, or societal norms, classic films provide a valuable historical record, offering insights into the world as it once was.
Storytelling Craftsmanship
Old movies are often celebrated for their exceptional storytelling. Before the era of CGI and high-tech special effects, filmmakers relied on their storytelling prowess to engage and captivate audiences. The art of writing, directing, and acting took center stage, resulting in films with intricate plots, well-developed characters, and memorable dialogue.
Iconic Performances
Many classic films boast performances that have become iconic. Legendary actors and actresses left an indelible mark on cinema through their roles in these movies. Whether it's Humphrey Bogart in "Casablanca", Audrey Hepburn in "Breakfast at Tiffany's" or Marlon Brando in "The Godfather" these performances continue to inspire and captivate audiences.
Cinematic Craftsmanship
Old movies often feature meticulous attention to detail in terms of cinematography, set design, and costuming. The use of practical effects and innovative techniques of the time adds a unique charm to these films. Directors like Alfred Hitchcock, Orson Welles, and Stanley Kubrick pioneered groundbreaking methods and achieved remarkable results with the available technology.
Timeless Themes
Classic films often explore timeless themes that are universally relatable. Love, loss, ambition, morality, and the human condition are central to many old movie plots. These themes resonate with audiences across generations, making these films enduring and relevant.
Immersive Soundtracks
The music in old m13ovies is often composed with great care and craftsmanship, enhancing the emotional impact of the films. Composers like Ennio Morricone, Bernard Herrmann, and John Williams created iconic soundtracks that are instantly recognizable and add depth to the viewing experience.
Artistic Innovation
Old movies often pushed the boundaries of filmmaking in their time. Filmmakers and visual artists experimented with new techniques and styles that continue to influence contemporary cinema. Techniques such as film noir lighting, German Expressionism, and French New Wave storytelling are still referenced and emulated today.
Nostalgic Appeal
For many viewers, old movies evoke a sense of nostalgia. They remind us of simpler times, and watching them can be a comforting and soothing experience. These films serve as a connection to the past, a way to relive fond memories, or a bridge to understand the experiences of our predecessors.
Cultural Impact
Many classic films have had a profound cultural impact, shaping our perceptions of specific events, places, or social issues. Movies like "Gone with the Wind", "To Kill a Mockingbird" and "12 Angry Men" have contributed to discussions on civil rights, race, and justice, and their influence endures in these dialogues.
A Learning Experience
Old movies are an excellent source of education for filmmakers, students, and anyone interested in the art of cinema. They provide a rich tapestry of styles, techniques, and storytelling methods, offering valuable lessons for those who wish to delve into the world of filmmaking.
The beauty of old movies lies in their timelessness and their ability to transport us to different eras and worlds. They are a testament to the enduring power of storytelling and the magic of cinema. Whether you're a film enthusiast, a historian, or someone seeking nostalgia and cultural insight, classic films offer a rich and rewarding viewing experience that never loses its luster.