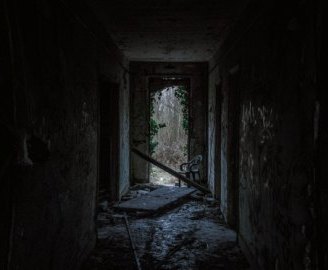 Abandoned locations are windows into the past, echoing forgotten tales and the inexorable flow of time. These sites present a distinct and evocative subject for photographers aiming to document the poignant, eerie, and visually compelling facets of decay and abandonment. In this comprehensive guide, we delve into the art of photographing forsaken places and offer valuable insights for crafting evocative and atmospheric imagery.
1. Prioritize Safety. Safety should be paramount when embarking on an exploration of an abandoned location. Thorough research is crucial – understand potential hazards, legal or accessibility issues, and always inform someone about your whereabouts and intended return time. Equip yourself with suitable attire, including sturdy footwear and gloves, and carry essential safety gear such as a flashlight, first-aid kit, and a mask for protection against dust, mold, or other potential contaminants.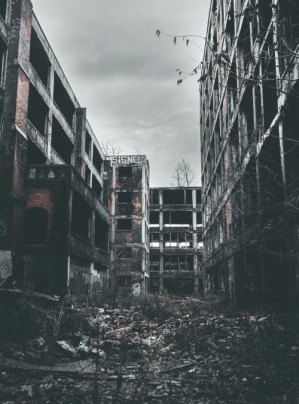 2. Legal Considerations. Ensure that you have the necessary permissions to access and photograph abandoned places. Trespassing on private property can lead to legal repercussions. In some instances, like industrial complexes or hospitals, security personnel may monitor the area. When in doubt, seek official authorization or explore publicly accessible abandoned sites.
3. Equipment Selection. Selecting the right equipment is pivotal for abandoned location photography. A camera with exceptional low-light performance, such as a full-frame model, is essential for capturing the often dimly lit and dramatic environments. An assortment of lenses, including wide-angle and prime lenses, enhances versatility in capturing different perspectives. A sturdy tripod becomes indispensable for achieving stable long-exposure shots, while a remote shutter release minimizes camera shake.
4. Delve into the Location. Comprehensive knowledge of the history and context of the abandoned place you intend to photograph enriches your storytelling. Research the site's past, its function, and any significant events or narratives associated with it. This contextual insight informs your photographic approach and aids in conveying the essence of the location.
5. Harness the Magic of Lighting. Light is a pivotal factor in abandoned location photography. These environments feature diverse lighting conditions, from harsh artificial illumination to the soft, muted glow of natural light seeping through broken windows, cracks in walls, or doorways. The "golden hours" during sunrise and sunset cast a warm, timeless light that complements the haunting ambiance of abandonment. Experiment with the interplay of light and shadows to capture the dramatic essence of decay.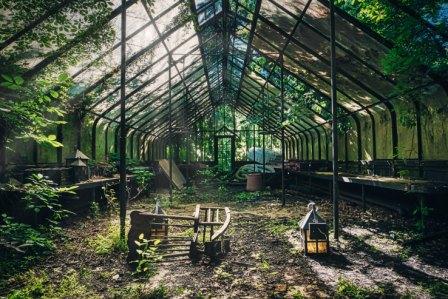 6. Master Composition and Perspective. Effective composition is key to creating captivating images of abandoned locations. Seek elements that narrate a story, whether it's decaying furniture, peeling wallpaper, or forsaken personal items. Experiment with diverse angles and perspectives to uncover unique vantage points. Incorporate techniques such as leading lines, symmetry, and framing to guide the viewer's eye and construct visually compelling images.
7. Embrace Details and Close-ups. The allure of abandoned places lies in their intricate details. Close-up shots of rusted machinery, crumbling architecture, or weathered textures unveil the craftsmanship of time's passage. These detailed images breathe life into the narrative and expose the layers of abandonment's beauty.
8. Incorporate Human Elements. Introducing human elements into your abandoned location photography can infuse a sense of scale and context. Portraits of explorers, models, or individuals relevant to the location add depth and emotion to your images. A human presence evokes the haunting stories held within these forsaken spaces.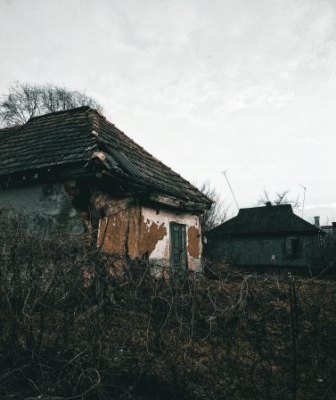 9. Enhance Through Post-Processing. Post-processing offers an invaluable tool for fine-tuning your abandoned location photos. Software such as Adobe Lightroom or Photoshop enables adjustments in exposure, contrast, and color balance. These enhancements emphasize the location's textures and details while capturing the desired mood. However, exercise restraint to ensure the authenticity of the scene remains intact.
10. Respect and Preservation. Remember that abandoned locations often carry historical or cultural significance, necessitating preservation. Show reverence for these spaces by refraining from disturbing the environment, moving or damaging objects, or contributing to further deterioration. Display respect for the locations and their poignant stories.
In conclusion, photographing abandoned locations is a captivating and unique form of artistic expression. By adhering to these guidelines and demonstrating respect for the history and environment of these places, you can capture the haunting beauty, stories, and relentless passage of time within abandoned spaces. Through your lens, you breathe life into forgotten sites, sharing their evocative narratives with the world. Happy shooting!