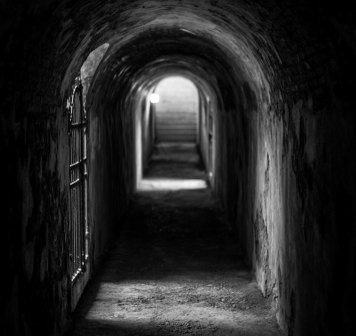 Dungeons have long held a place in our collective imagination, conjuring images of hidden passages, mysterious secrets, and foreboding atmospheres. Capturing the essence of these subterranean worlds through photography is a unique challenge that offers endless opportunities for creativity. In this guide, we will explore the art of dungeon photography and offer tips for creating captivating and evocative images.
Equipment Matters
To excel in dungeon photography, you need the right equipment. A sturdy tripod is essential for long exposure shots in low-light conditions. A wide-angle lens allows you to capture the expansive and often confined spaces of dungeons, while a fast prime lens can help in low-light situations. Additionally, a camera with good high ISO performance is crucial as dungeons are typically dimly lit.
Safety First
Before embarking on a dungeon photoshoot, prioritize safety. Always inform someone about your location and estimated return time. Carry essential safety equipment, such as a flashlight, first-aid kit, and a mask to protect against dust or mold. Ensure you are familiar with the dungeon's layout and have an exit strategy.
Study the Light
Dungeons are known for their dramatic play of light and shadow. Pay attention to the available light sources, whether it's the faint glow of candles, the harsh beam of a flashlight, or shafts of natural light filtering through cracks. Experiment with the interplay of light and darkness to create captivating compositions.
Long Exposures
Long exposure shots are a powerful technique in dungeon photography. They can bring out details in low-light situations and create a sense of mystique. To achieve this effect, use a tripod and a low ISO setting, and experiment with different exposure times to capture the right balance of light and motion.
Compose with Care
Compose your shots thoughtfully. Look for interesting elements within the dungeon, such as archways, rusted chains, or dramatic staircases. Experiment with leading lines to guide the viewer's eye through the frame. Keep in mind that symmetry, patterns, and framing can all enhance the visual appeal of your images.
Tell a Story
Dungeon photography is more than just capturing a scene; it's about conveying a narrative. Consider the history of the dungeon and the stories it holds. Incorporate details that evoke a sense of time and place. Your photographs should invite viewers to imagine the tales that might have unfolded within these walls.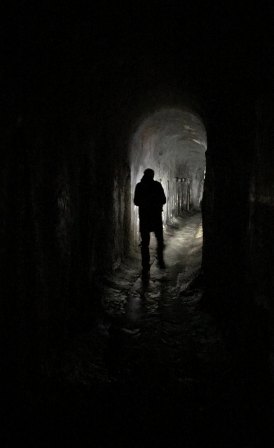 Experiment with Angles
Dungeons often offer unique angles and perspectives. Don't be afraid to get low or high to find a distinctive point of view. Capture the eerie atmosphere from a worm's-eye view, or shoot down a corridor to emphasize its length and mystery.
Post-Processing Magic
The power of post-processing should not be underestimated. Use software like Adobe Lightroom or Photoshop to fine-tune your dungeon photos. Adjust exposure, contrast, and color balance to bring out the details that may be hidden in the shadows. But remember, subtlety is key; don't over-process your images and lose the authentic dungeon atmosphere.
Respect and Preservation
Dungeons are often historical or cultural sites with fragile environments. Show respect by not touching or moving objects, and be mindful of the impact your presence may have. Ensure that your photography doesn't disrupt the preservation efforts of these spaces.
Always be Prepared
Weather, unexpected obstacles, or changing conditions in a dungeon can pose challenges. Always be prepared to adapt to the situation. Keep extra batteries, memory cards, and equipment in a protective case, and check the weather conditions before embarking on your photography adventure.
In conclusion, dungeon photography is a captivating niche that combines technical skills with storytelling and creativity. By following these tips and staying safe, you can unlock the hidden beauty and mystery of these subterranean realms, creating evocative images that transport viewers to the depths of the past and the shadows of the imagination. Happy dungeon shooting!