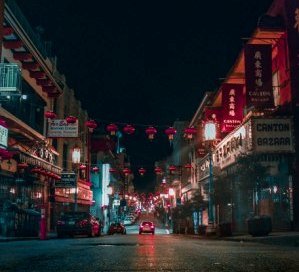 Chinatowns around the world are vibrant, bustling, and culturally rich neighborhoods that provide photographers with a treasure trove of visual inspiration. From colorful markets to ornate architecture, these enclaves offer a unique fusion of tradition and modernity. In this article, we'll explore valuable tips for photographers looking to capture the essence of Chinatowns in their images.
Research and Preparation
Before setting out to photograph a Chinatown, it's essential to do your research. Learn about the neighborhood's history, culture, and significant landmarks. Understanding the community's traditions and customs will help you connect with your subjects and capture authentic moments.
Respect cultural sensitivities when photographing in Chinatowns. Avoid disrupting religious or private ceremonies and be mindful of individual privacy. Always ask for permission when taking close-up portraits of individuals.
Visit Festivals and Celebrations
Chinatowns are known for their vibrant celebrations and festivals, such as Chinese New Year. These events offer a wealth of photographic opportunities, including parades, colorful decorations, and traditional performances. Plan your visit to coincide with these festivities for a chance to capture the community at its most exuberant.
Embrace the Diversity
Chinatowns are not monolithic; they reflect the diversity of the Chinese diaspora. Different Chinatowns may have unique cultural elements, such as regional cuisine, customs, and architectural styles. Be open to exploring these distinctions and capturing the cultural tapestry that each neighborhood offers.
Street Photography
Street photography is an excellent approach for capturing candid moments in Chinatowns. Walk the streets, immerse yourself in the bustling atmosphere, and observe daily life. Candid shots of people going about their routines or engaging in cultural activities can tell compelling stories.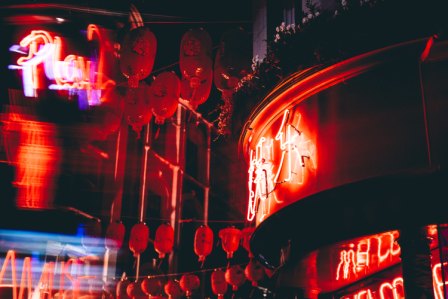 Seek Out Authentic Cuisine
Food is a central element of Chinatowns. Explore local eateries, markets, and street food vendors to capture images of mouthwatering dishes, skillful chefs at work, and patrons savoring their meals. Food photography can be a delightful way to showcase the culinary traditions of Chinatown.
Explore Architecture and Design
Chinatowns often feature distinctive architecture with elements like ornate gates, intricate facades, and vibrant color schemes. Focus on capturing these architectural details, as they are key elements that define the visual identity of these neighborhoods.
Engage with the Community
Building rapport with the local community is essential for authentic and respectful photography. Approach people with respect, ask for permission when needed, and be willing to share your work with your subjects. Engaging with locals can lead to intimate and meaningful photo opportunities.
Focus on Traditions and Rituals
Chinatowns are rich in traditions and rituals that offer a glimpse into cultural practices. Whether it's a traditional tea ceremony, a family gathering, or a religious ceremony, these moments are ideal for capturing the heart of the community.
Play with Colors and Patterns
Chinatowns are often characterized by vibrant colors and intricate patterns.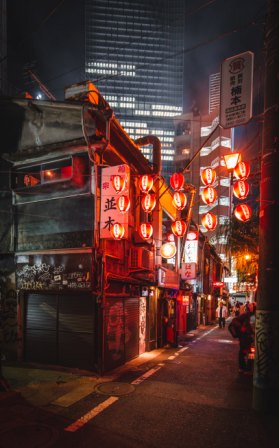 Use these visual elements to your advantage. Compose your shots to highlight contrasting colors or patterns, creating visually captivating images that reflect the neighborhood's vitality.
Capture Nightscapes
Chinatowns come alive at night, with neon signs and lanterns illuminating the streets. Night photography can reveal a different aspect of the neighborhood's charm. Use a tripod for long exposures and experiment with light trails to add dynamism to your nightscapes.
Edit with Care
In post-processing, aim to enhance the colors, contrast, and vibrancy in your images to reflect the liveliness of Chinatown. However, maintain a balance to ensure that your photos remain true to the atmosphere and the cultural authenticity of the location.
Photographing Chinatowns is an exciting and rewarding endeavor for photographers. These vibrant and culturally rich neighborhoods offer a wealth of visual possibilities, from candid street photography to capturing the charm of their architecture and traditions.
By approaching your photography with cultural sensitivity, respect, and a passion for storytelling, you can create a compelling body of work that captures the essence of Chinatowns around the world.