The electric allure of neon-lit streets is a photographer's dream. Vibrant colors, dynamic contrasts, and a unique ambiance make neon-lit urban environments a rich playground for photographers. However, effectively capturing the dazzling beauty of neon streets requires a combination of technical skill and artistic vision. In this article, we will explore essential tips to help photographers master the art of shooting neon-lit streets.
Equipment Essentials
To capture the brilliance of neon lights, ensure you have the right equipment. A camera with manual settings, a fast lens (e.g., f/1.8 or f/1.4), and a tripod are essential. A tripod will help you achieve long exposures without camera shake and is particularly useful for achieving stunning light trails.
Choose the Right Time
Timing is everything when photographing neon streets. The "magic hour" around dusk and dawn is ideal because it provides a balance of artificial and natural light. The transition from daylight to nighttime creates a captivating interplay of colors and contrasts that enhances your images.
Scout Locations
Explore your city to find the best neon-lit streets and signs. Iconic locations often provide striking backdrops for your photographs. Look for signs, storefronts, and street corners that offer a range of neon colors and interesting compositions.
Pay Attention to Composition
Compose your shots thoughtfully. Use leading lines, symmetry, and framing techniques to draw viewers into the scene. Neon signs can act as natural leading lines, guiding the eye through the frame. Symmetry, in particular, can create a strong sense of balance and order.
Experiment with Perspective
Get creative with your perspective. Capture neon signs from various angles, including low angles that emphasize their height and grandeur. Try close-ups, wide-angle shots, and interesting viewpoints to bring a fresh dimension to your neon street photography.
Long Exposures and Light Trails
To emphasize the dynamic quality of neon lights, experiment with long exposures. Set your camera to a slow shutter speed (e.g., 2-10 seconds) to capture light trails from moving vehicles or pedestrians. These streaks of light add a sense of motion and energy to your photos.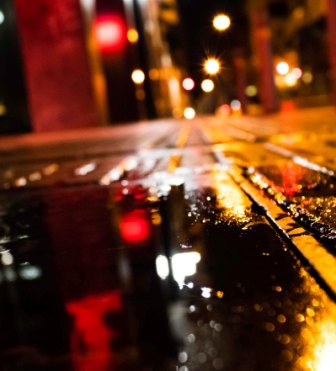 Set the Right White Balance
Neon lights emit unique colors, and the wrong white balance can affect the accuracy of these colors in your photos. Experiment with different white balance settings to find the one that best represents the neon lights' vivid hues. Tungsten or Incandescent presets often work well for neon lights.
Master Manual Settings
Understanding manual settings, including aperture, shutter speed, and ISO, is crucial for capturing neon streets effectively. Use a wide aperture (e.g., f/1.8) to achieve a shallow depth of field and isolate specific neon elements. Adjust the ISO to control the sensitivity to light and balance exposure.
Bracketing for Exposure
Neon signs can have a wide range of brightness, making it challenging to get the perfect exposure. Consider using exposure bracketing to capture multiple shots with varying exposures, then blend them in post-processing for optimal results.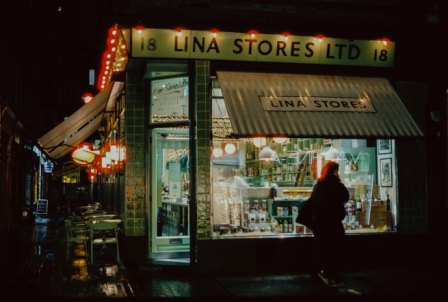 Post-Processing Enhancements
Post-processing is your ally when it comes to perfecting neon street shots. Adjust contrast, saturation, and vibrancy to make the neon lights pop. Be careful not to overdo it; subtlety is often more effective.
People and Street Life
Incorporating people into your neon street photography can add a sense of vitality and narrative. Capture the interactions and expressions of pedestrians, or use them as silhouettes against the neon-lit backdrop for an atmospheric touch.
Remember that practice and experimentation are key to developing your skills, so get out there and immerse yourself in the world of neon street photography. Your portfolio will soon be aglow with dazzling urban scenes that evoke the essence of the city after dark.
Photographing neon-lit streets is an exhilarating experience that allows you to capture the electrifying beauty of urban nights. By choosing the right equipment, mastering composition, and understanding manual settings, you can create stunning images that do justice to the mesmerizing allure of neon lights.