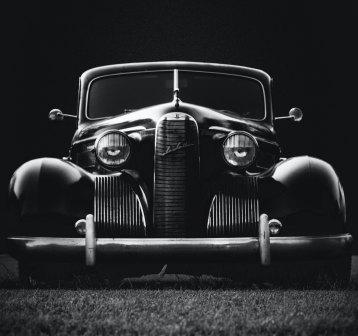 Film noir, a term coined by French critics in the mid-20th century, describes a cinematic style characterized by its dark, mysterious, and atmospheric qualities. It has since become a defining genre in both film and art, influencing countless filmmakers and artists around the world. This article delves into the distinctive features that comprise the aesthetics of noir, shedding light on its enigmatic allure and its lasting impact on visual storytelling.
Shadow and Light
One of the most striking features of noir aesthetics is the dramatic use of shadow and light. High contrast lighting, often achieved through low-key lighting techniques, casts deep, elongated shadows that envelop characters and settings in an aura of mystery. This interplay of darkness and illumination adds depth and complexity to scenes, creating a sense of foreboding and intrigue.
Urban Landscapes
Noir often unfolds against the backdrop of gritty urban environments, such as dimly lit streets, smoky alleys, and rain-soaked sidewalks. These settings reflect the post-World War II disillusionment, where urban decay and corruption were prominent. The cityscape serves as a metaphor for the moral ambiguity that defines noir narratives.
Complex Characters
Noir protagonists are rarely one-dimensional heroes. They often grapple with moral ambiguity, dark pasts, or internal conflicts. Their imperfections and vulnerabilities make them relatable, and their journey through a morally gray world adds depth to the narrative.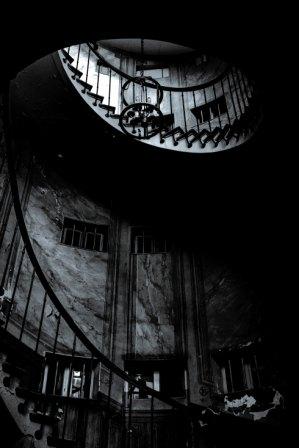 Non-linear Storytelling
Noir frequently employs non-linear storytelling techniques, such as flashbacks and voice-overs. These narrative devices add layers of complexity and depth to the plot, as viewers are compelled to piece together the puzzle of the story, mirroring the often convoluted and labyrinthine nature of the characters' lives.
Existential Themes
The aesthetics of noir often explore existential themes, highlighting the disillusionment and existential crisis of post-war society. Characters grapple with questions of fate, morality, and the consequences of their actions, reflecting the anxieties of the era.
Mood and Atmosphere
Noir relies heavily on mood and atmosphere to convey its narrative. Elements like rain, fog, and cigarette smoke contribute to the palpable tension that permeates the films. Music, too, plays a crucial role in setting the mood, often featuring jazz or orchestral scores that underscore the emotional intensity of the narrative.
Fatalism and Hopelessness
Noir stories tend to emphasize a sense of fatalism and hopelessness, where characters often find themselves trapped in a web of circumstance from which escape seems unlikely. This pervasive sense of despair is a hallmark of the genre, reflecting the uncertainties of the post-war period.
Iconic Visuals
The aesthetics of noir have given rise to iconic visuals, from stark silhouettes and chiaroscuro lighting to rain-slicked streets and venetian blind shadows. These visual elements have become synonymous with the genre and continue to inspire filmmakers and artists to this day.
Influence on Contemporary Art
The aesthetics of noir have left an indelible mark on contemporary art, influencing not only film but also photography, literature, graphic novels, and fashion. The enduring appeal of noir's dark and alluring visuals speaks to its ability to captivate and resonate with audiences and creators across diverse artistic mediums.
Conclusion
The aesthetics of noir are a captivating blend of shadow and light, moral ambiguity, and existential reflection. This cinematic style has stood the test of time, leaving an indelible mark on visual storytelling and inspiring countless artists and filmmakers. The enigmatic beauty of noir continues to captivate audiences, drawing them into a world where the line between right and wrong is often as elusive as the shadows that define it.