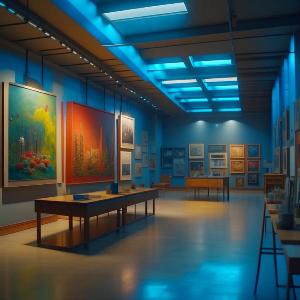 Nestled in the heart of Des Moines, Iowa, the Des Moines Art Center stands as a cultural beacon, inviting art enthusiasts, visitors, and creatives to immerse themselves in a world of artistic wonder. Founded in 1948, this renowned institution has since become a hub of artistic inspiration, fostering a deep appreciation for contemporary and modern art. In this article, we embark on a visual journey through the Des Moines Art Center, celebrating its rich history, iconic architecture, and the diverse range of artworks it houses.
A Legacy of Artistic Excellence
The Des Moines Art Center has a rich history of championing the arts and providing a platform for artistic expression. It has consistently played a pivotal role in nurturing and showcasing contemporary and modern art forms. The institution's commitment to education, innovation, and cultural enrichment has made it a vital part of Des Moines' cultural landscape.
Iconic Architecture
One of the first things that captivates visitors is the iconic architecture of the Des Moines Art Center. Designed by the eminent architect Eliel Saarinen, the original building is a masterpiece of the Modernist architectural movement. Its clean lines, expansive glass walls, and harmonious integration with the surrounding landscape create a sense of openness and connection to nature.
In 1968, a significant expansion designed by I. M. Pei, one of the most celebrated architects of the 20th century, further enhanced the Art Center's architectural significance. The crystalline, geometric forms of the new wing beautifully complement Saarinen's original design, offering a seamless blend of tradition and innovation.
A World of Artistic Expression
The Des Moines Art Center houses a diverse collection of artworks that span various artistic movements and styles. Visitors can explore a rich tapestry of artistic expression, including:
Modern Masterpieces. The Art Center boasts an impressive collection of modern masterpieces by renowned artists such as Jackson Pollock, Andy Warhol, Georgia O'Keeffe, and Francis Bacon. These works offer a glimpse into the evolution of art in the 20th century.
Contemporary Art. The institution's commitment to contemporary art is evident in its collection of works by artists like Jenny Holzer, Louise Bourgeois, and Jasper Johns. These contemporary pieces challenge conventions and spark thought-provoking dialogues.
Local and Regional Artists. The Des Moines Art Center also supports and showcases the work of local and regional artists, fostering a sense of community and celebrating the creativity of Iowa's own talent.
Rotating Exhibitions. The Art Center regularly hosts rotating exhibitions that feature emerging artists, thematic presentations, and collaborative projects. This dynamic approach ensures that there is always something new and exciting to discover.
Educational Programs and Engagement
The Des Moines Art Center is not merely a repository of art; it is a dynamic institution that prioritizes education and community engagement. The Art Center offers a range of educational programs, workshops, and lectures designed to enrich visitors' understanding of art and foster creativity.
Art Education. The institution's art education programs cater to learners of all ages. From children's art classes to adult workshops, there are opportunities for everyone to explore their creative potential.
Lectures and Discussions. The Art Center regularly hosts lectures, discussions, and artist talks, providing visitors with insights into the creative process and the significance of art in contemporary society.
Community Outreach. The Art Center actively engages with the community through outreach initiatives, ensuring that art is accessible to a diverse audience and that the cultural vibrancy of Des Moines continues to thrive.
The Rose Garden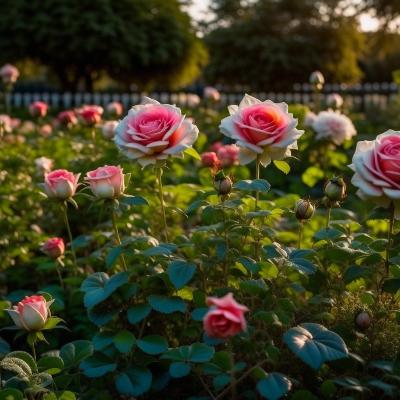 The Des Moines Art Center's campus extends beyond the walls of its buildings. The beautifully landscaped Rose Garden is a tranquil oasis that complements the art experience. Visitors can stroll through the garden, admire the vibrant blooms, and find inspiration amid nature's beauty.
A Cultural Gem in Des Moines
In conclusion, the Des Moines Art Center is a cultural gem that enriches the lives of residents and visitors alike. Its commitment to artistic excellence, educational outreach, and architectural innovation makes it a cornerstone of Des Moines' cultural identity. Whether you're a seasoned art aficionado or simply seeking a dose of creative inspiration, a visit to the Des Moines Art Center promises to be a rewarding and enlightening experience. It stands as a testament to the enduring power of art to connect, inspire, and transform lives.