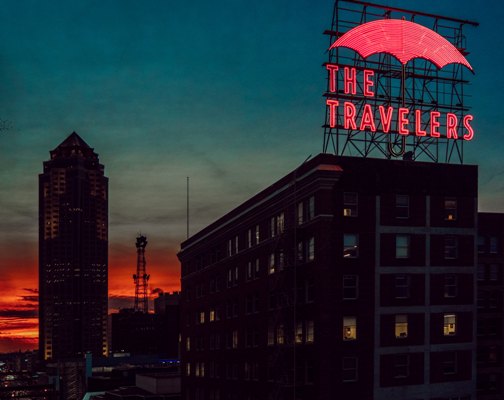 When we think of Iowa, picturesque rural landscapes and rolling farmlands often come to mind. While these idyllic scenes certainly define the state's character, Iowa's urban areas have their own unique charm and photographic opportunities waiting to be explored. From historic downtowns to vibrant street life, Iowa's cities offer a rich tapestry of subjects for urban photographers. In this article, we will take a closer look at some of the urban gems across the state and discuss tips for capturing their essence through your lens.
Des Moines: The Heart of Iowa's Urban Landscape
Des Moines, Iowa's capital and largest city, is a thriving hub of culture, history, and modern urban life. It boasts a skyline that is rapidly evolving, showcasing the city's growth and development. Here are some key areas to explore for urban photography in Des Moines: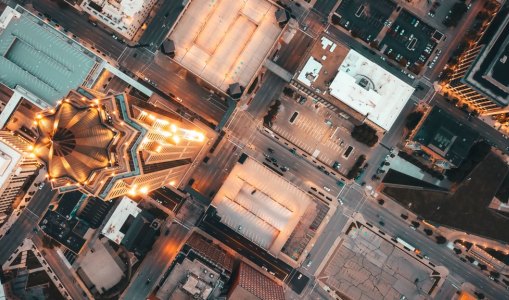 Downtown Skyline. The iconic downtown Des Moines skyline is a must-capture for any urban photographer. Head to spots like the East Village or the John and Mary Pappajohn Sculpture Park for excellent vantage points.
East Village. This trendy neighborhood is known for its historic charm, with well-preserved brick buildings, street art, and a thriving arts scene. Explore its streets for colorful photo opportunities.
Western Gateway Park. Home to the aforementioned sculpture park, this area offers fantastic opportunities for capturing modern art installations against a backdrop of cityscape.
Historic Court Avenue. This historic district is lined with charming bars, restaurants, and nightlife. It's a great place for street photography, especially during festivals and events.
Cedar Rapids: Where Art and History Meet
Cedar Rapids is a city that beautifully combines the appreciation of art and culture with a rich history. Here are some spots to explore in Cedar Rapids for urban photography:
NewBo District. This rejuvenated district is filled with colorful buildings, art installations, and vibrant local businesses. It's an excellent place to capture the energy of the community.
Czech Village. Known for its cultural heritage, Czech Village offers opportunities to photograph historic architecture, quaint shops, and festivals celebrating Czech traditions.
Downtown Murals. Cedar Rapids boasts an impressive collection of street art and murals. These vibrant works of art make for engaging and colorful photo subjects.
Iowa City: Where Academia Meets Creativity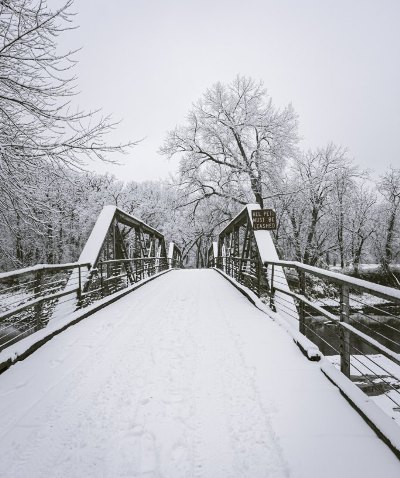 Home to the University of Iowa, Iowa City is a place where academia and creativity intersect. The city's youthful energy and cultural diversity make it a rich hunting ground for urban photographers:
Pedestrian Mall. Iowa City's pedestrian mall is the heart of the city's social and cultural life. Street performers, vibrant storefronts, and a lively atmosphere provide plenty of photographic opportunities.
University of Iowa Campus. The university's campus features a mix of historic and modern architecture. It's an excellent place for architectural and portrait photography.
Downtown Nightlife. As the sun sets, Iowa City's downtown comes to life with bustling restaurants, bars, and live music venues. It's a dynamic setting for capturing nightlife scenes.
Dubuque: A Blend of History and Riverside Beauty
Dubuque, located on the banks of the Mississippi River, is a city steeped in history and natural beauty. Here's where to focus your lens in Dubuque:
Historic District. Dubuque's historic district features well-preserved 19th-century architecture. The charming buildings, cobblestone streets, and old-world charm are excellent subjects for architectural photography.
Fenelon Place Elevator. This historic funicular railway offers panoramic views of the city and the Mississippi River. Capture stunning landscapes and cityscapes from this unique vantage point.
Riverfront. Dubuque's riverfront area is bustling with activity. Photograph boats, river life, and the ever-changing scenery along the Mississippi River.
Waterloo: Where Industry and Culture Converge
Waterloo, located in northeastern Iowa, is a city with a rich industrial history and a burgeoning cultural scene. Here's where to aim your lens in Waterloo:
RiverLoop Amphitheatre. This riverside venue hosts various events and concerts. It's an excellent place for capturing performances and the crowd's energy.
Sullivan Brothers Iowa Veterans Museum. This museum pays tribute to veterans and offers a unique setting for documentary-style photography.
Public Art. Waterloo has several public art installations that add color and character to the city. Explore these for engaging urban photography.
Photography Tips for Urban Scenes in Iowa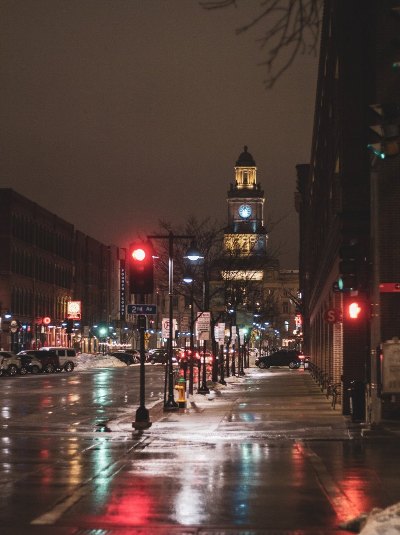 Golden Hour Magic
The warm, soft light of the golden hour (shortly after sunrise or before sunset) can add a magical touch to your urban photos. Use this time to capture beautiful cityscapes and street scenes.
Street Photography
Embrace the hustle and bustle of urban life by capturing candid moments of people on the streets. Focus on expressions, interactions, and daily life.
Architectural Details
Pay attention to the architectural details of buildings, bridges, and public spaces. Wide-angle lenses can help you capture the grandeur of skyscrapers, while macro lenses can highlight intricate details.
Composition
Experiment with different angles and perspectives. Use leading lines, reflections, and framing techniques to create visually appealing compositions.
Use of Color
Vibrant street art, colorful storefronts, and contrasting elements can make your urban photos pop. Pay attention to color combinations and how they contribute to the mood of your shots.
Research and Timing
Research your chosen urban locations in advance and consider the best times to visit. Different neighborhoods may come alive at different times of the day or during specific events or seasons.
Respect Privacy and Property
Always respect people's privacy and property rights when photographing in urban areas. Ask for permission if needed and be mindful of sensitive subjects.
Iowa's urban areas may not be as famous as its rural landscapes, but they offer a unique and vibrant canvas for photographers. From the historic charm of Dubuque to the youthful energy of Iowa City, there's a wealth of urban beauty waiting to be captured through your lens. So, grab your camera, explore these cities, and let your creativity flow as you document the urban essence of the Hawkeye State.