Iowa, often affectionately known as the "Hawkeye State" may not be the first place that comes to mind when you think of picturesque landscapes and photo-worthy destinations. However, this charming Midwestern state has its own unique beauty that photographers and videographers will find captivating. From rolling hills to historic sites and stunning natural formations, Iowa offers a diverse range of locations to capture its essence. In this article, we'll explore the top five Iowa locations that are perfect for shooting captivating images and videos.
Effigy Mounds National Monument (Northeast Iowa)
Nestled along the bluffs of the mighty Mississippi River in Northeast Iowa, the Effigy Mounds National Monument stands as a testament to both ancient Native American history and the natural beauty of the region. This historical and archaeological treasure features a collection of ancient burial mounds, some of which date back over a thousand years. It's a place where history and natural beauty harmoniously coexist, making it a prime destination for photographers and videographers.
Photography Opportunities:
Scenic Overlooks. Effigy Mounds offers several elevated viewpoints that provide breathtaking panoramic views of the meandering Mississippi River. These vistas are particularly enchanting during the fall when the foliage along the riverbank bursts into a symphony of reds, yellows, and oranges.
Ancient Burial Mounds. The preserved mounds themselves serve as captivating subjects, showcasing the intricate craftsmanship of the ancient Native American cultures. Photographing these mounds can be a spiritual and historical experience.
Maquoketa Caves State Park (Eastern Iowa)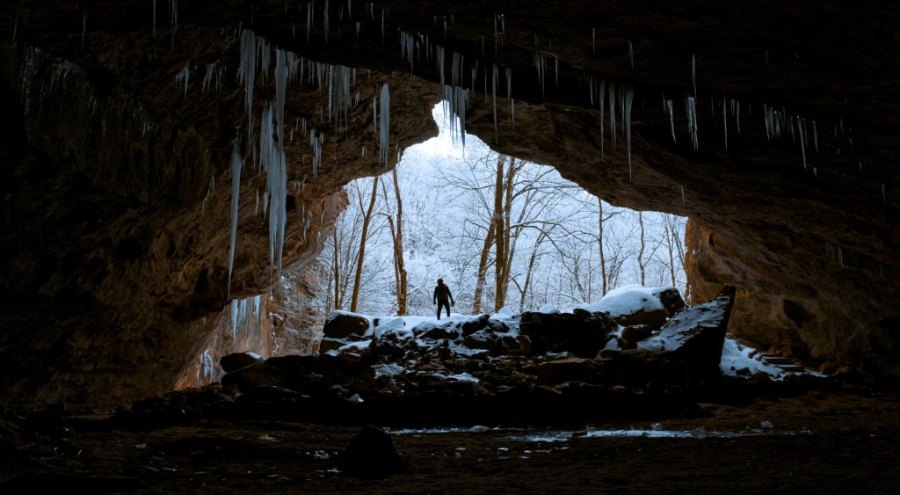 For those with a penchant for the subterranean world and an appreciation for dramatic cave formations, Maquoketa Caves State Park in Eastern Iowa is a dream come true. This park is home to a network of caves and limestone formations that provide a unique backdrop for photography and videography. It's a place where you can venture underground and capture the hidden wonders of Iowa.
Photography Opportunities:
Cave Interiors. Inside the caves, you'll encounter a world of fascinating textures, shapes, and natural artistry. The interplay of light and shadow in these underground chambers creates a mesmerizing atmosphere for photography and videography.
Trail Scenery. Beyond the caves, Maquoketa Caves State Park offers scenic trails through wooded areas and alongside crystal-clear streams. This setting provides opportunities for capturing the lush, natural beauty of the park.
Pikes Peak State Park (Northeast Iowa)
Pikes Peak State Park, situated along the Mississippi River in Northeast Iowa, is a haven for nature lovers and outdoor enthusiasts. It's a place where the grandeur of the river meets the serenity of wooded landscapes. Photographers and videographers will find a wealth of opportunities to capture stunning landscapes and the abundant wildlife that calls this area home.

Photography Opportunities:
River Vistas. The park's numerous overlooks offer expansive views of the majestic Mississippi River and the surrounding woodlands. The vistas are especially captivating during the fall when the trees along the riverbanks burst into vibrant autumn hues.
Wildlife Photography. Pikes Peak State Park is teeming with wildlife, including white-tailed deer, bald eagles, and various bird species. Birdwatchers and wildlife photographers will find plenty of subjects to capture in their natural habitat.
Amana Colonies (Eastern Iowa)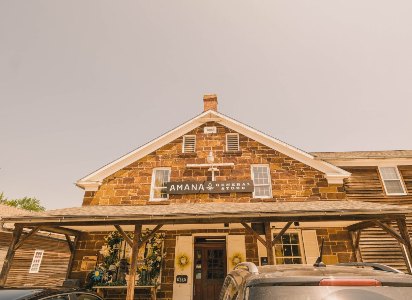 Stepping into the Amana Colonies in Eastern Iowa feels like taking a journey back in time. This collection of historic German colonies, dating back to the 19th century, exudes charm and character. The well-preserved architecture, unique culture, and quaint streets make this destination an ideal spot for architectural and cultural photography.
Photography Opportunities:
Historic Architecture. The Amana Colonies boast beautiful, well-maintained buildings that showcase German-style architecture. From half-timbered structures to cobblestone streets, these colonies are a visual delight for architectural enthusiasts.
Cultural Heritage. Capturing the essence of the Amana Colonies goes beyond architecture. Photographers and videographers can document the vibrant culture, traditional crafts, and the spirit of community that still thrives here.
Grotto of the Redemption (West Bend, Iowa)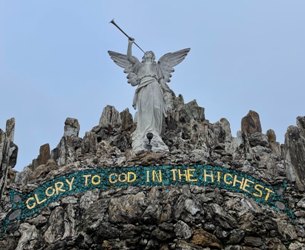 For a location that offers a unique blend of religious devotion and artistic craftsmanship, look no further than the Grotto of the Redemption in West Bend, Iowa. This religious shrine features a series of grottos and sculptures made from precious and semi-precious stones, creating a visually stunning and spiritually significant backdrop for your creative work.
Photography Opportunities:
Intricate Details. The Grotto's sculptures and grottos are adorned with countless stones, minerals, and gems. These intricate details provide a wealth of opportunities for close-up and macro photography, highlighting the exquisite craftsmanship.
Spiritual Atmosphere. The Grotto's serene and contemplative atmosphere can be beautifully captured through photography and videography, making it an excellent choice for those seeking a unique and evocative backdrop.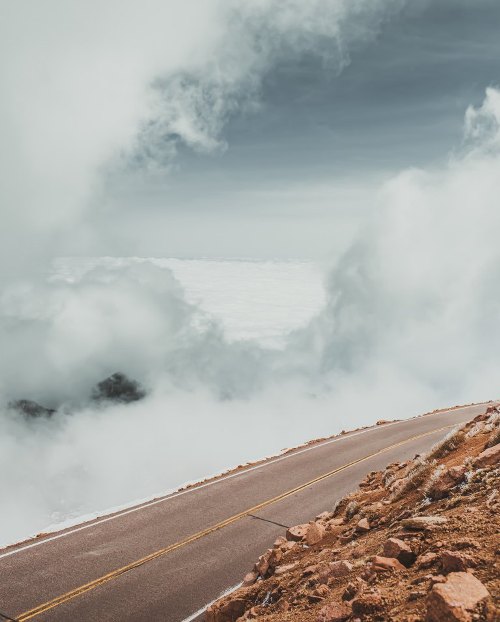 In conclusion, Iowa may not be the first place that comes to mind when thinking of picturesque destinations, but it offers a diverse range of locations that are sure to inspire photographers and videographers. From the ancient history of Effigy Mounds to the underground wonders of Maquoketa Caves, the natural beauty of Pikes Peak State Park, the historical charm of the Amana Colonies, and the spiritual artistry of the Grotto of the Redemption, Iowa's diverse landscapes and cultural treasures are waiting to be discovered through the lens of your camera or the frame of your video.
Whether you're a seasoned professional or an enthusiastic amateur, Iowa's unique locations offer endless possibilities for creative expression. So, grab your camera, pack your gear, and explore these top five Iowa locations to capture the beauty, history, and culture that make this Midwestern gem a hidden treasure for photographers and videographers alike.