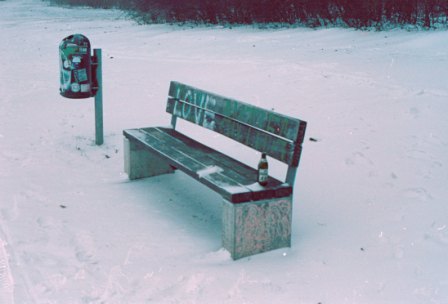 Cinestill 800T is a film stock that has captured the hearts of photographers and filmmakers alike, thanks to its extraordinary characteristics that set it apart from conventional color negative films. In this article, we'll explore the exceptional features of Cinestill 800T and delve into why it has become a preferred choice for creative image makers.
Film Origin and Legacy
Cinestill 800T has its roots in Kodak Vision3 500T, a motion picture film originally employed in the world of cinema. This lineage carries with it a legacy of cinematic excellence, allowing photographers to infuse their still images with the unmistakable cinematic aesthetics reminiscent of motion pictures.
Tungsten Balance
One of the standout qualities of Cinestill 800T is its tungsten color balance. This characteristic means that it's optimized for indoor and low-light conditions. The film is tailored to capture scenes under artificial lighting, such as tungsten or halogen, without the necessity of color correction filters, making it a highly practical choice for low-light and nighttime photography.
Fine Grain and High Sensitivity
Cinestill 800T boasts a fine grain structure, even at its elevated sensitivity of ISO 800. This rare blend of fine grain and high speed makes it a versatile film for shooting in challenging lighting situations while preserving image detail and sharpness.
Unique Color Palette
The tungsten color balance of the film imparts a unique and captivating color palette characterized by warm, orange and teal tones. This interplay of warm skin tones against cool backgrounds creates a cinematic ambiance reminiscent of classic Hollywood films, making it particularly appealing for portrait and urban photography.
Halation Effect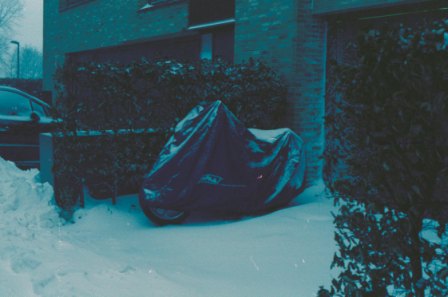 One of the most striking and noteworthy aspects of Cinestill 800T is the halation effect it produces. This enchanting effect occurs when light scatters within the emulsion, creating a soft glow or halo around bright light sources. It adds a dreamy and otherworldly quality to the images, intensifying the cinematic appearance.
Push and Pull Flexibility
Cinestill 800T offers remarkable flexibility in push and pull processing. Photographers can opt to overexpose the film (push) or underexpose it (pull) by adjusting the development process, thereby achieving specific creative effects. This versatility provides creative control over how the film responds to varying light conditions.
Grain Structure
Despite its high sensitivity, Cinestill 800T maintains a relatively fine grain structure. This feature ensures that photographers can capture detailed and sharp images even in challenging lighting conditions. The film's grain structure adds character to the images without compromising on clarity.
Matte Base
Cinestill 800T is distinguished by its matte film base, eliminating the need for an anti-halation layer found in motion picture films. This matte base ensures that the halation effect remains consistent and distinctive, further contributing to the film's unique visual appeal.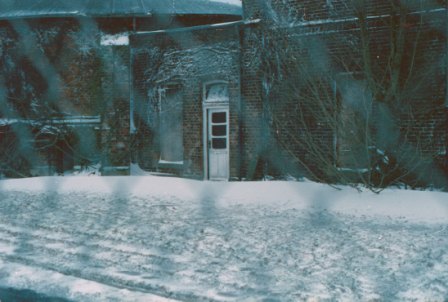 Wide Exposure Latitude
The film's wide exposure latitude empowers photographers to confidently shoot in various lighting situations, free from the worry of losing critical details in shadows or highlights. This flexibility makes it a dependable choice for both amateur and professional photographers.
Cinestill 800T stands out as an extraordinary and imaginative film stock that brings the enchantment of cinematic motion pictures to the realm of still photography. With its tungsten balance, distinctive color palette, ethereal halation effect, fine grain, and push/pull flexibility, it has earned its place as a beloved choice for photographers and filmmakers who aim to capture the evocative ambiance of classic movies in their still images. With Cinestill 800T, photographers possess a potent tool to create visually striking and emotionally resonant photographs that transport viewers into a world of cinematic splendor.